where ELEGANCE meets EDGY
ABOUT
–
The oldest of three, born of an Italian / Australian family, Concettina learnt from a tender age the importance of a female figure within a household - providing the inspiration for her creations; heralding the female body, mind and soul.
She forged a path for herself that resonated her true desires. Branching out from her comfort zone and leaving her close knit family in Adelaide, she stepped out by herself to the bustling metropolis that is Sydney. With a hard work ethic and vitality for life, Concettina began her new chapter as a young woman based out of Paddington, where her passion and aptitude for designing and creating hand crafted pieces, really came to the forefront.
Concettina embodies classic femininity with the characteristics of a passionate modern woman. Having worked within television for four years, Concettina developed a keen eye for detail and a business like mind capturing the attention of thousands of viewers. Her skills, experience, strong and independent character, together with her virtuous energy and caring, genuine spirit, creates a wonderful platform from which her holistic self is nurtured into her production of breath-taking, fashion-forward pieces.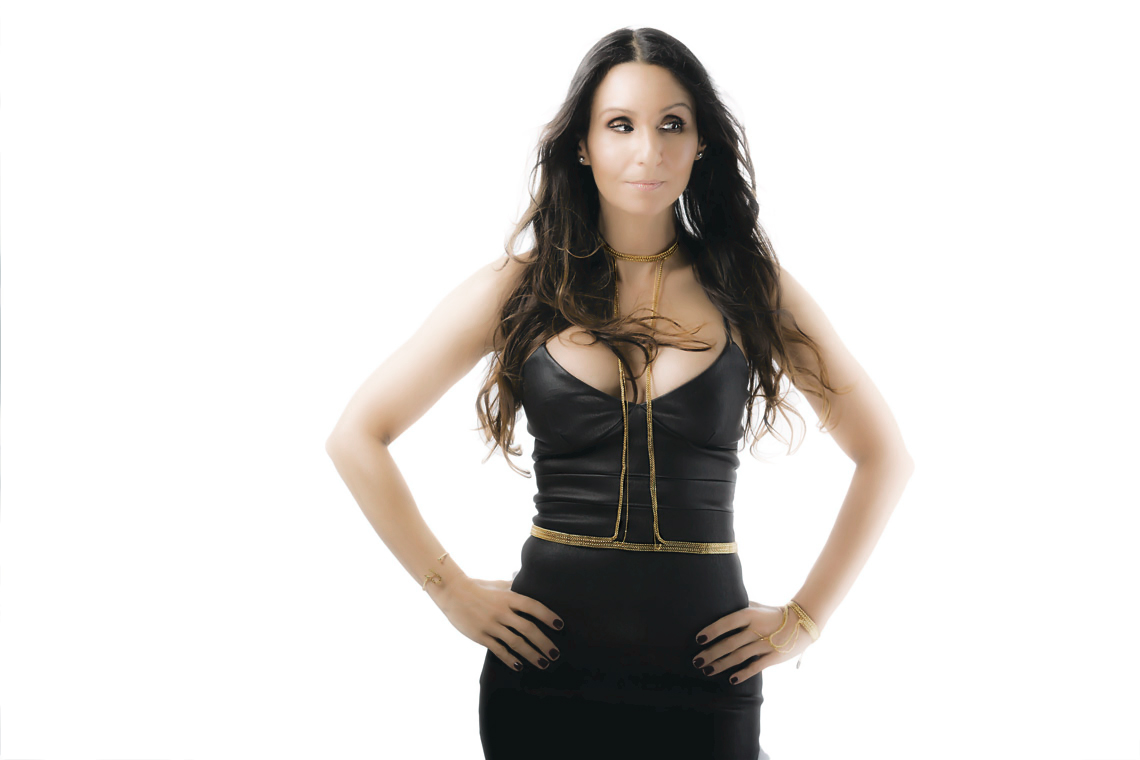 COLLECTIONS
Her great capacity to feel and channel her inner-self through her emotions and natural talent, effectively leads to expressive and powerful pictoralisations; where classic, simple, chic designs meets edgy, sophisticated and sleek shapes.
Concettina's signature collection, the self-titled 'Concettina' epitomises her unique style and brand, highlighting the revolutionary ways in which her collections have women adorning their female form.
CONCEPTS
Her pieces are crafted from a variety of hand chosen, hand soldered, electroplated and polished chains which are seen to cascade on its wearer, encapsulating areas in focus in what can only be described as 'a second skin'.
Each collection is layered with sentiment and meaning, which speaks for those who are not able. Concettina lends a voice through her work, encompassing important issues through the design and concepts of her Jewellery. She is an advocate for women, for unity and equality and continues to encourage expression through her pieces. Her designs empower women to feel and gifts them the freedom to let go of their insecurities; having the courage to be true to themselves- Inspiring a woman to simply be.
SYDNEY
AUSTRALIA
–
1300 880 553